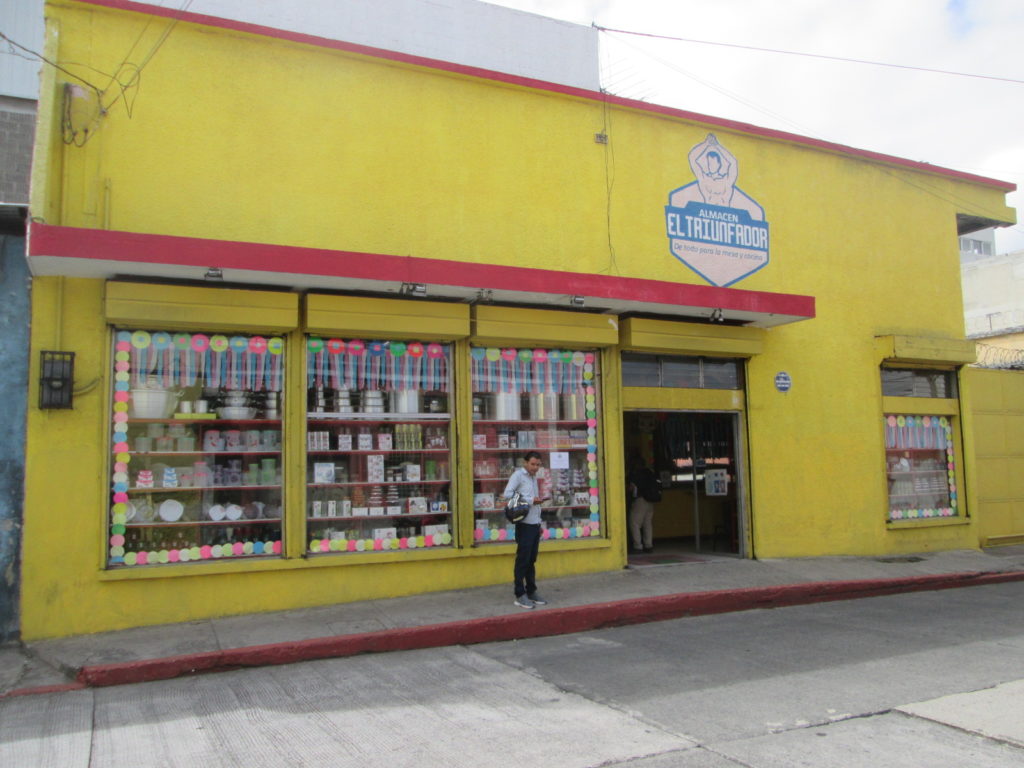 A lucky find for me. I was on my way to buy some small plates as most of ours had been turned into trash by the help of slippery hands and the work of a five year old. My first stop was Dollar City where I had previously bought some for $1 (Q8) but they only had ugly ones for Q20.
I next walked through the Zona 1 street market on 1 Ave but the people who sell that sort of stuff were not set up yet. So, I headed to Avenida Elana and headed south stopping at the Dollar City there. They had no small plates.
With no real plan I continued south and then turned on 18 Calle heading back toward La Sexta. Between 2 Ave and 3 Ave I encountered El Triunfador. I could see assorted plates so I went inside.
I found assorted ceramic plates at prices from Q4 to Q6.5. I found ones I liked for Q4.40. When I went to pay I also found some plastic containers that I had been looking for. They had some "perfect" ones for Q19.5 and some with the lid that didn't quite fit properly for Q10.95. When I could find them in the public markets they typically cost Q30 or Q35.
Bottom line is that they have quite a few things all at good prices. If you are looking at anything from a cheap coffee maker to dishes for the dining table they are worth checking out. Convenient as they are just 2.5 blocks for a Transmetro Line 1 stop.